0328 Chronicle week in review: Impact fees rise, brush fire scorches Pine Ridge, search continues for hit-and-run driver and a welcome home for Pat Fitzpatrick | Local News
Some of the most popular stories of the week A construction worker carries lumber to…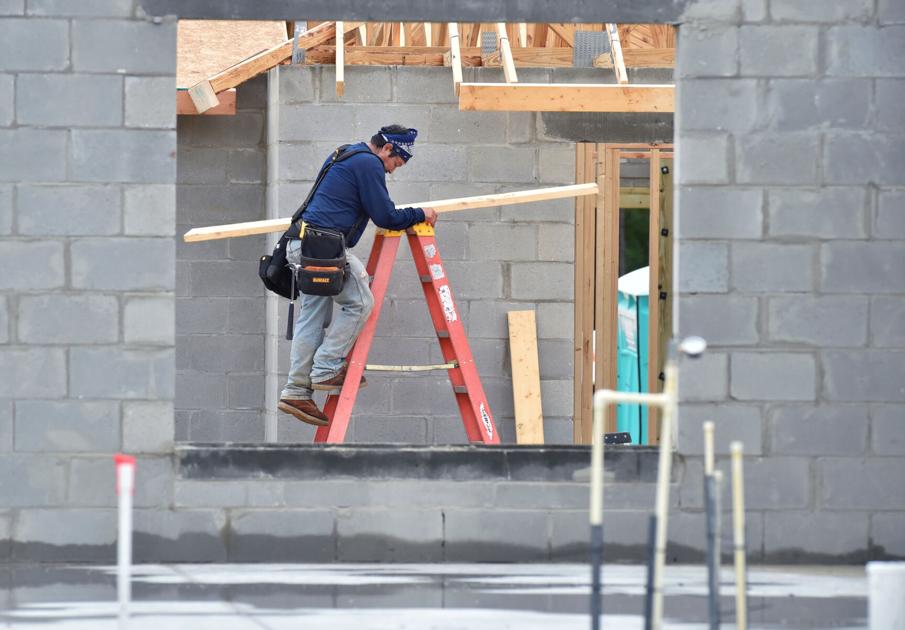 Some of the most popular stories of the week
County raises single-family impact fees to $6,017
After almost two hours of brisk debate, county commissioners voted 4-1 at Tuesday's commission meeting to raise impact fees for a single-family home from the current $4,809 to $6,017.
The $1,208 increase takes effect in 90 days.
The fee for multi-family homes will decrease: from $3,644 to $3,322.
Commission Chairman Scott Carnahan cast the sole dissenting vote and his earlier motion to keep current fees intact was defeated 3-2.
"I think we need to compete with our surrounding counties (and) I see an unstable economy headed our way," Carnahan said.
The county is already seeing that in terms of higher gas prices, he said.
But his colleagues didn't see it that way. They believed the county will grow and the money will be needed to fund roads, schools and other infrastructure.
Family asks for help in solving hit-and-run death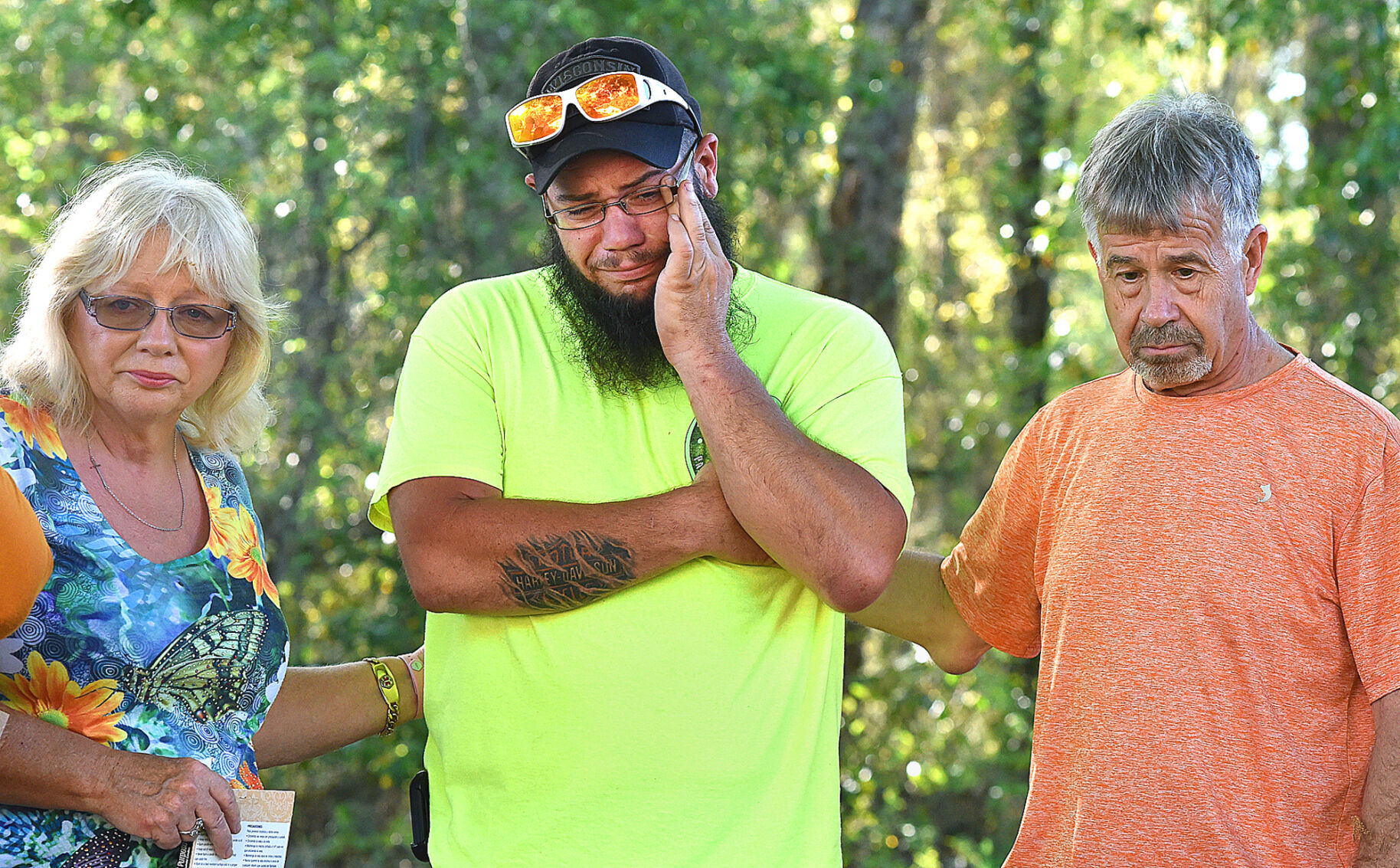 Since the Feb. 25 death of his wife on Cascade Avenue near Inverness Highlands, 38-year-old Matthew Gosman is plagued by the question: How could someone hit his wife Kathryn and just leave her to die in the street?
Gosman knows nothing will bring back his wife. But he wants to hear from the driver what happened, why they left the scene, the details that have altered his life so much for the worse.
"I want to understand how someone could strike a woman and leave. It makes no sense," Gosman said. "There's no closure on it that way."
"If you hit someone and it's an accident, pull over and try to help," he said.
As the Florida Highway Patrol investigates the accident, the Gosman family is asking for anyone with knowledge about the accident to step forward.
The family has posted signs with a picture of Kathryn's face and a hotline telephone number: 888-ANYTIPS.
Homosassa man claims $15 million scratch-off
On March 2, Richard Morgan bought a "Billion Dollar Goldrush Supreme" scratch-off lottery ticket at a local Jiffy store and walked out $15 million dollars richer.
He opted for the cash payout of $13.2 million, with the store getting $30,000 for selling the winning ticket.
The odds of winning the $15 million prize are 1-in-11,553,592. Only three of the "Billion Dollar Goldrush Supreme" $15 million scratch-offs remain.
Brush fire scorches 20 acres in Pine Ridge; residents, homes OK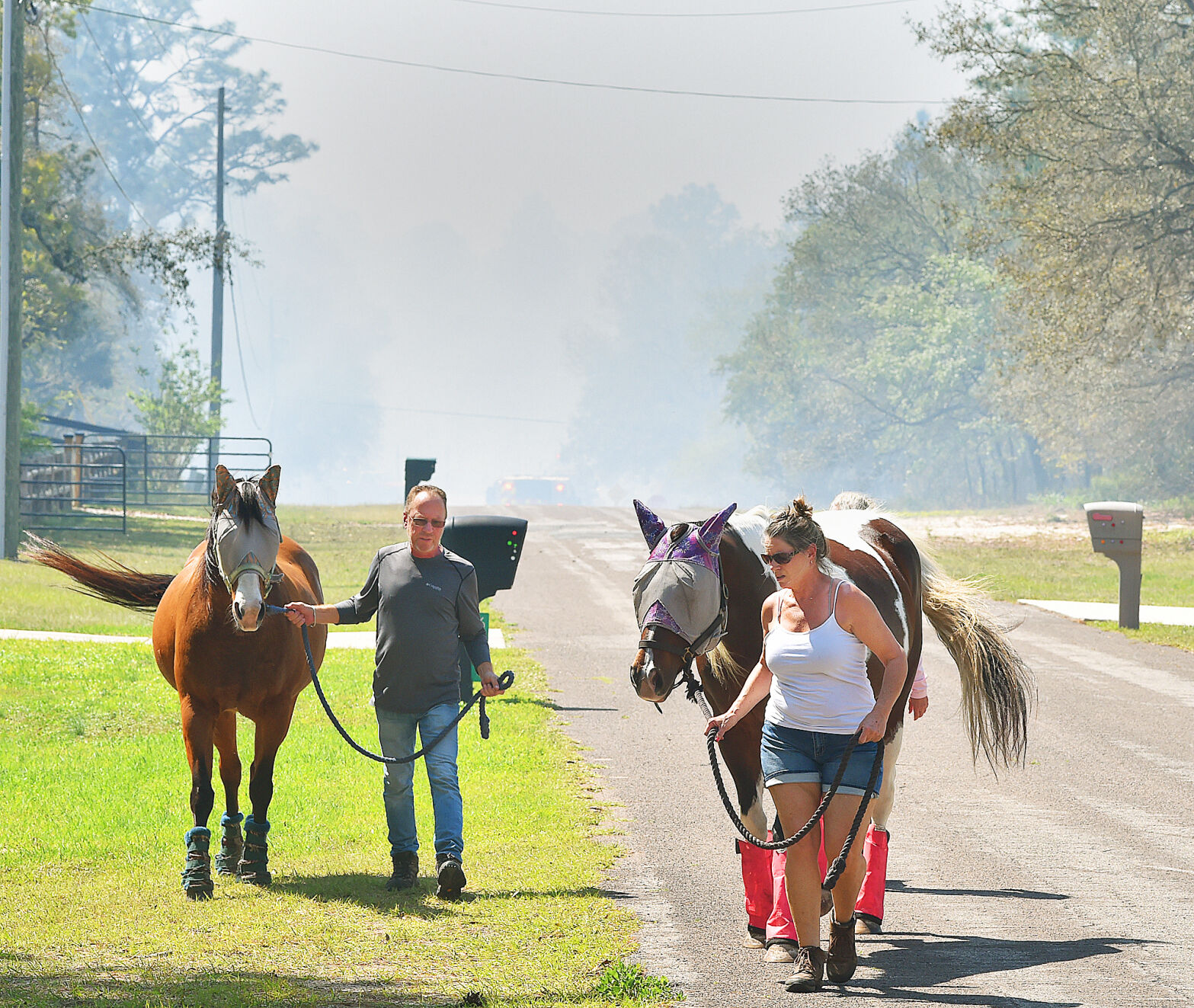 On Thursday, Theressa West's 16-year-old daughter called her on FaceTime while she was eating in Crystal River to say a brush fire was 25 yards away from their family swimming pool in Pine Ridge.
West, along with several other homeowners from the Beverly Hills community, rushed to their homesteads along North Sacramento Avenue and West Corral Place to find the surrounding woods on fire.
"Our seclusion is gone, but our house is OK," West said after making sure her teenage daughter and family dogs inside her home were safe. "Thank God, praise God!"
Sugarmill Woods seeks multi-use path to parkway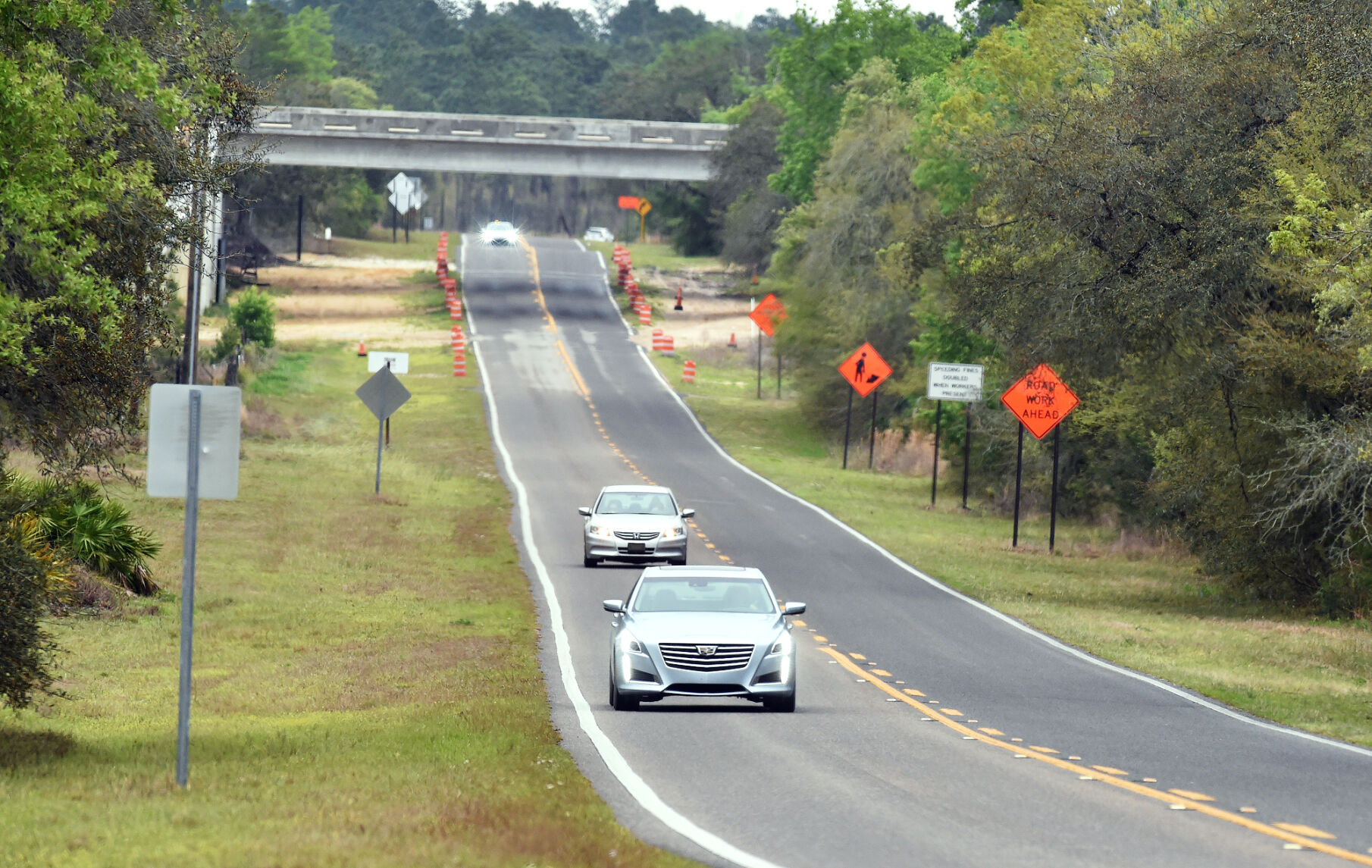 Depending on where you live in Sugarmill Woods, you're not going to be far from the Suncoast Parkway Trail, now being built parallel to the toll road.
Some residents have asked county commissioners to make it easy to access that trail by building a multi-use path from Corkwood Boulevard to the parkway trail, a distance of almost a half-mile.
Commissioners said they like the idea and asked staff to explore costs and design.
A report is scheduled to come back to the commission at its April 13 meeting.
Hot topic of the week: On Tuesday, county commissioners voted 4-1 to raise impact fees for a single-family home from the current $4,809 to $6,017. People on the Chronicle Facebook page had opinions:
• Chris Sullivan: "If we keep building, you know that a big water crisis is coming. Money can't buy more ground water."
• Corbin Hopkins: "Housing prices have risen so far so fast that it is pricing a large segment of the population out of the housing market. Home ownership is simply becoming unreachable for many in the working class. Raising impact fees is further compounding the problem. These politicians that just raised fees will be the same ones to complain about the lack of affordable housing."
• Caroline Biuk: "And this is one more thing that makes homeownership so difficult for young families. First the new septic rules, now impact fees, plus materials costs have skyrocketed."
• Katie Moss: "It would be great if it actually deterred building, especially housing developments but it won't affect builders/developers. They will continue to over develop. The buyer will take the cost. It only hurts the little people, as usual. The ones that have been saving their whole lives to build one house. Or the family having a mobile home put on their lot. They are the ones that will feel the pain of that extra cost. I unfortunately don't think it will slow the over zealous building and crowding."
• Elizabeth Starfish: "Smh (shaking my head). They already plowed over those beautiful wildflowers on Independence to build houses. Sad that there is hardly any NATURAL beauty for us to enjoy that hasn't already been destroyed."
Quote of the week: "I just cry and walk back and forth from where she was hit to where she landed trying to figure it out. I walk it every other day … and ask why." — Matthew Gosman, mourning the Feb. 25 hit-and-run death of his wife, Kathryn.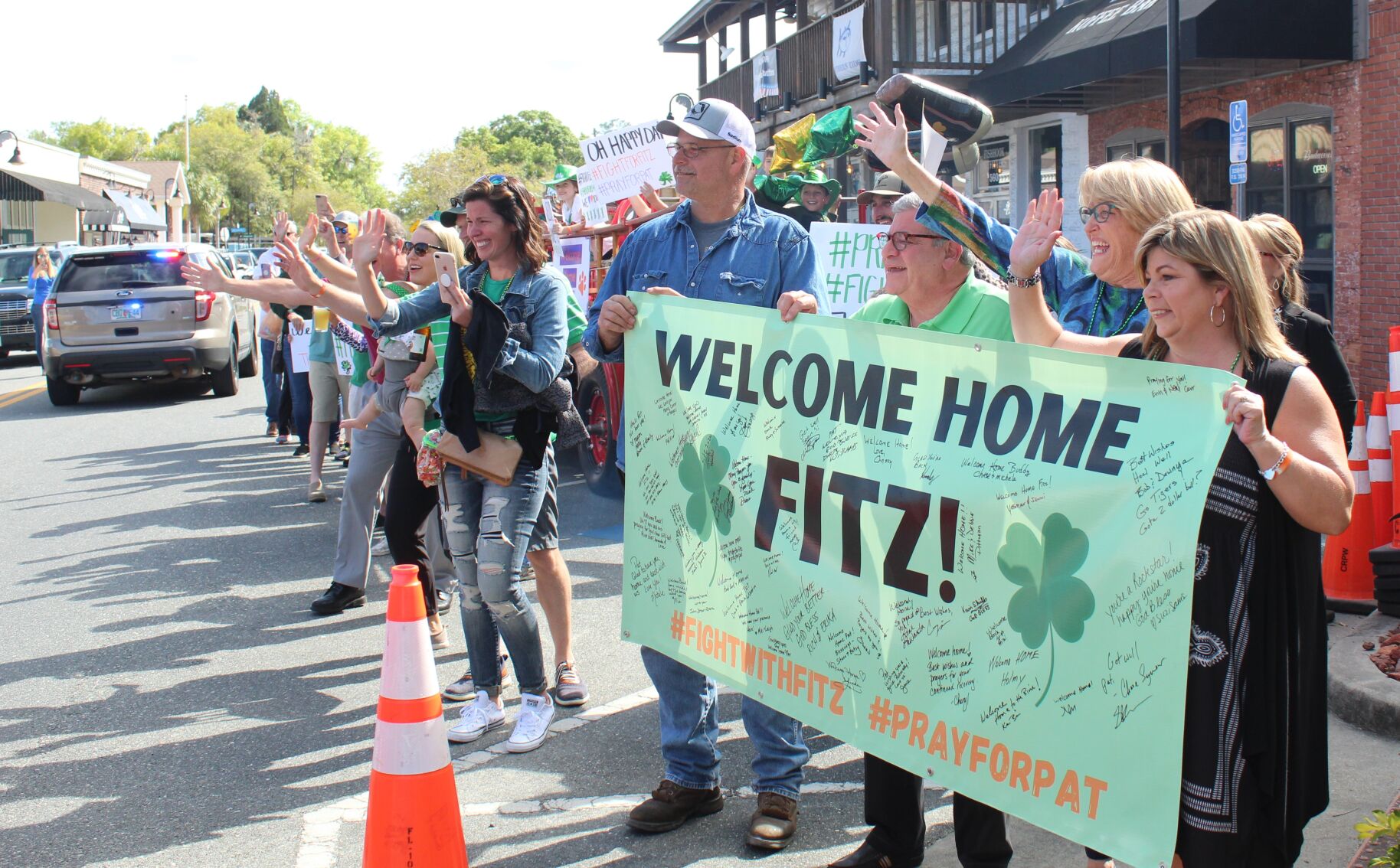 Good news item of the week: On Feb. 24, Crystal River Vice Mayor and Citrus County native Pat Fitzpatrick had surgery to remove a brain tumor, and on March 19 came home from UF Health Rehab Hospital in Gainesville to a welcome home celebration and gathering in front of St. John's Tavern and other Crystal River businesses along Citrus Avenue.
Fitzpatrick had said his goal was to walk out of the hospital, and that is exactly what he did.